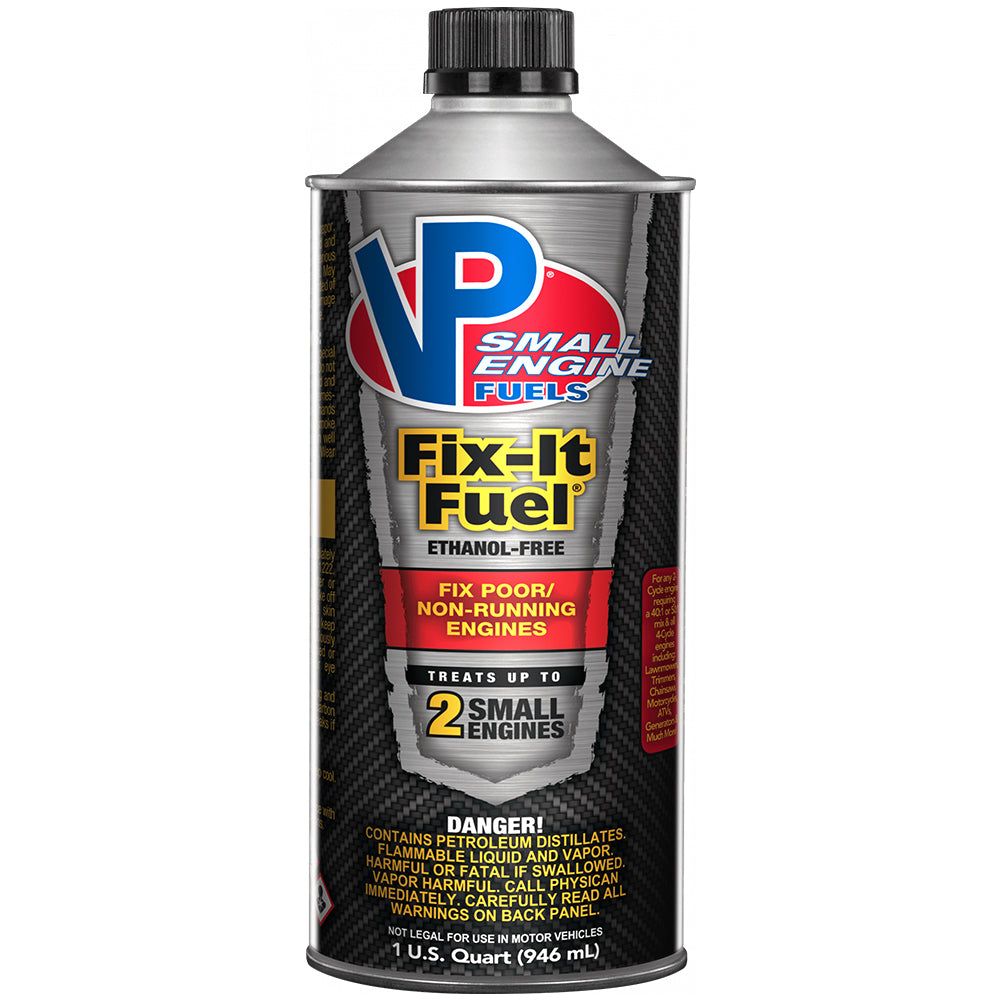 VP Fix-It Fuel Treatment
Do you currently use pump gas in your expensive outdoor power equipment? To be honest, many people unwittingly assume that if it works fine in their vehicle, it will work fine in their equipment. The truth is, using pump gas is the absolute worst thing you can use. Why is that? In a word, ethanol. The ethanol in pump gas can promote corrosion in small generator engines, leading to costly repairs.

Fix-It-Fuel cleans and repairs the fuel system without having to remove the carburetor or injectors, thus avoiding costly repairs and downtime.