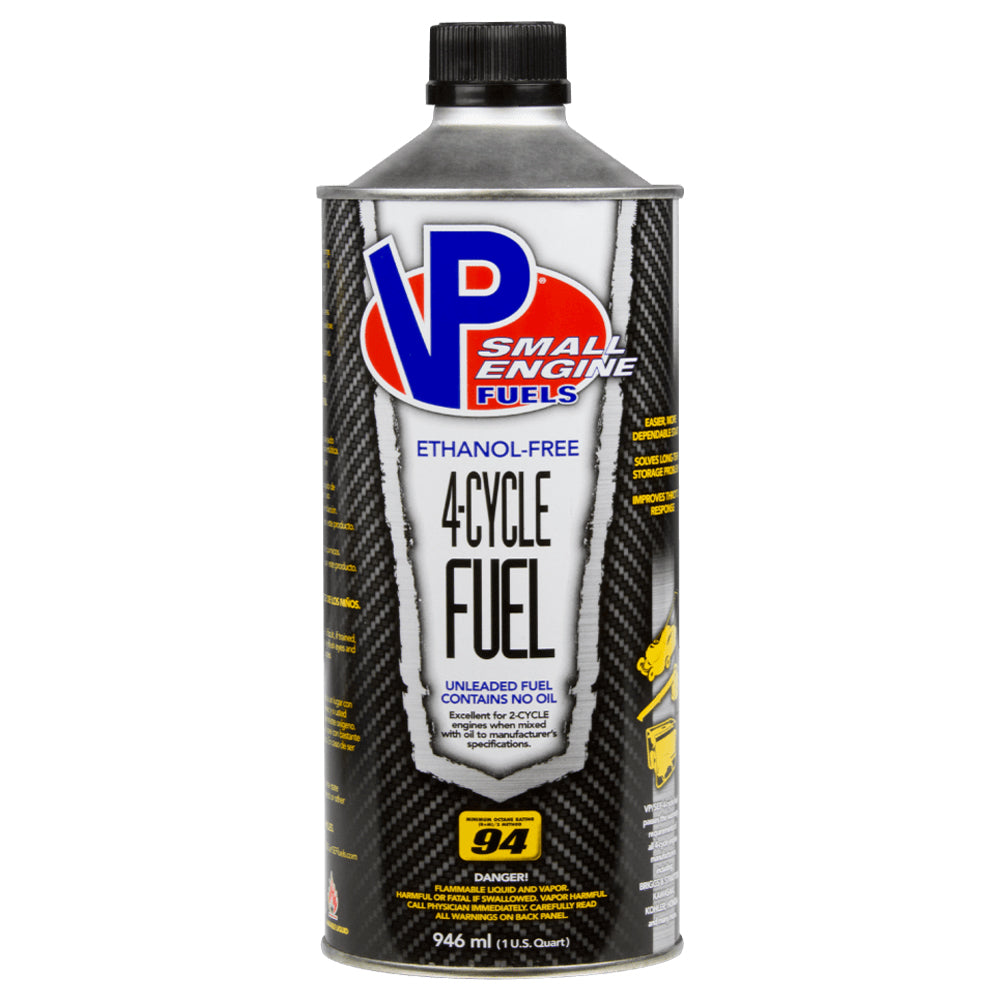 VP 4-Cycle Engine Fuel, Ethanol Free, Small Engine Formula - VP6205
If you're using pump gas to power the 4-cycle engine in your lawnmower, generator, pressure washer, or other outdoor power equipment - STOP! You're slowly killing your equipment. You might believe that if pump gas is good enough for your vehicle, it should be perfectly fine for your generator, but this is untrue. The ethanol in pump gas can promote corrosion in small 4-cycle engines, leading to costly repairs.

VP's 94 octane 4-Cycle Small Engine Fuel is ethanol-free, specifically formulated for small engines, and will help your generator run longer, stronger, and smoother.