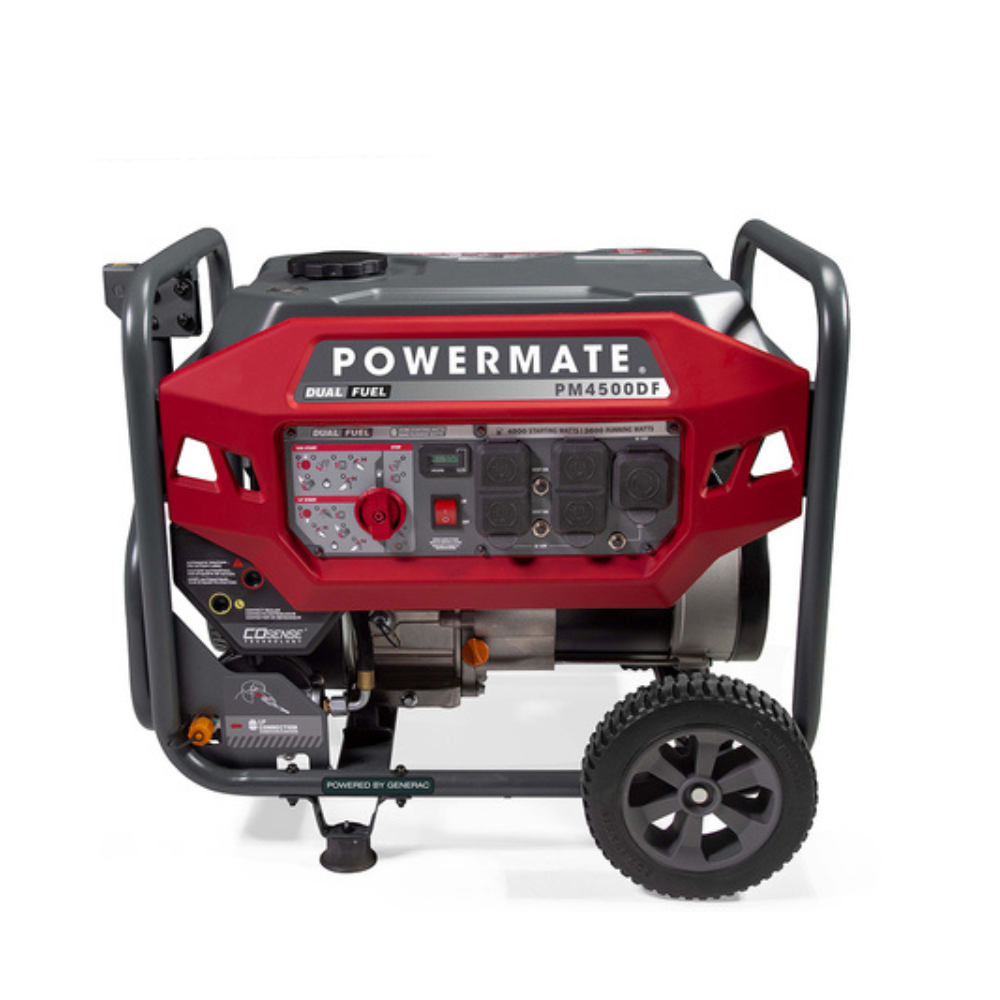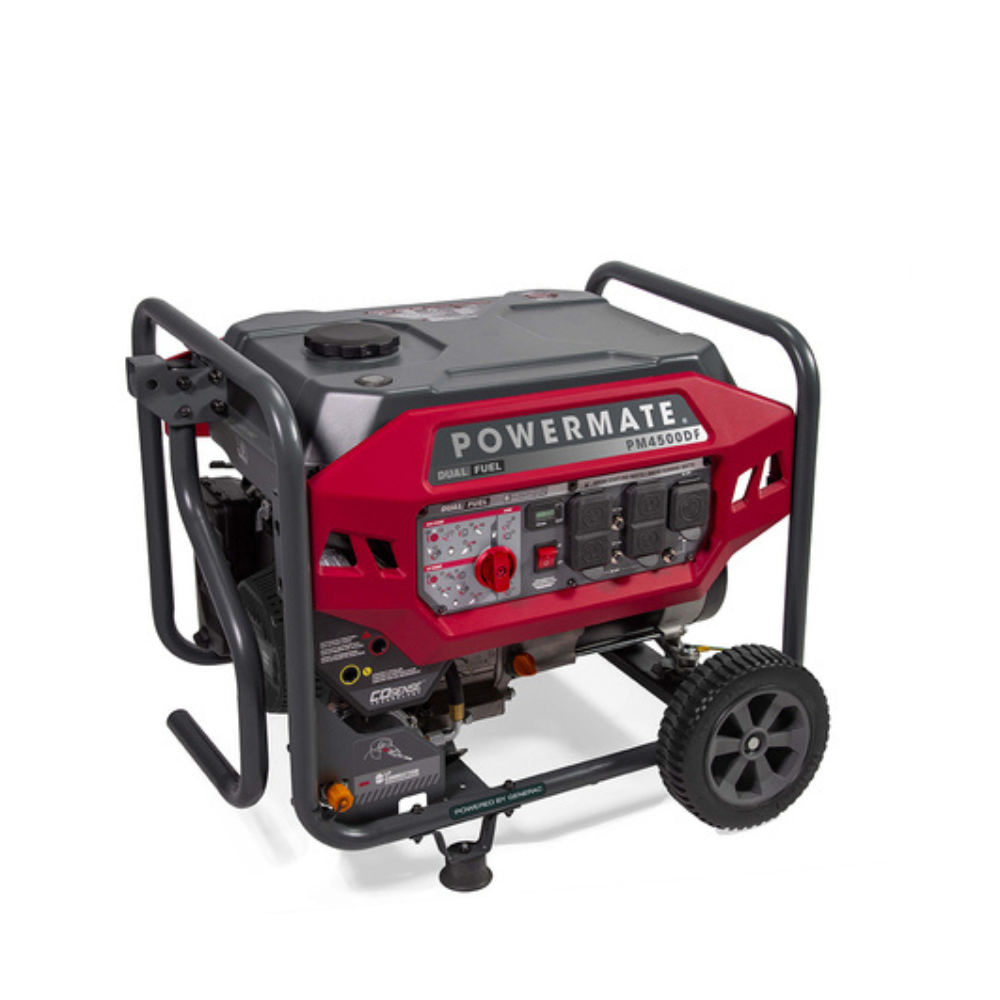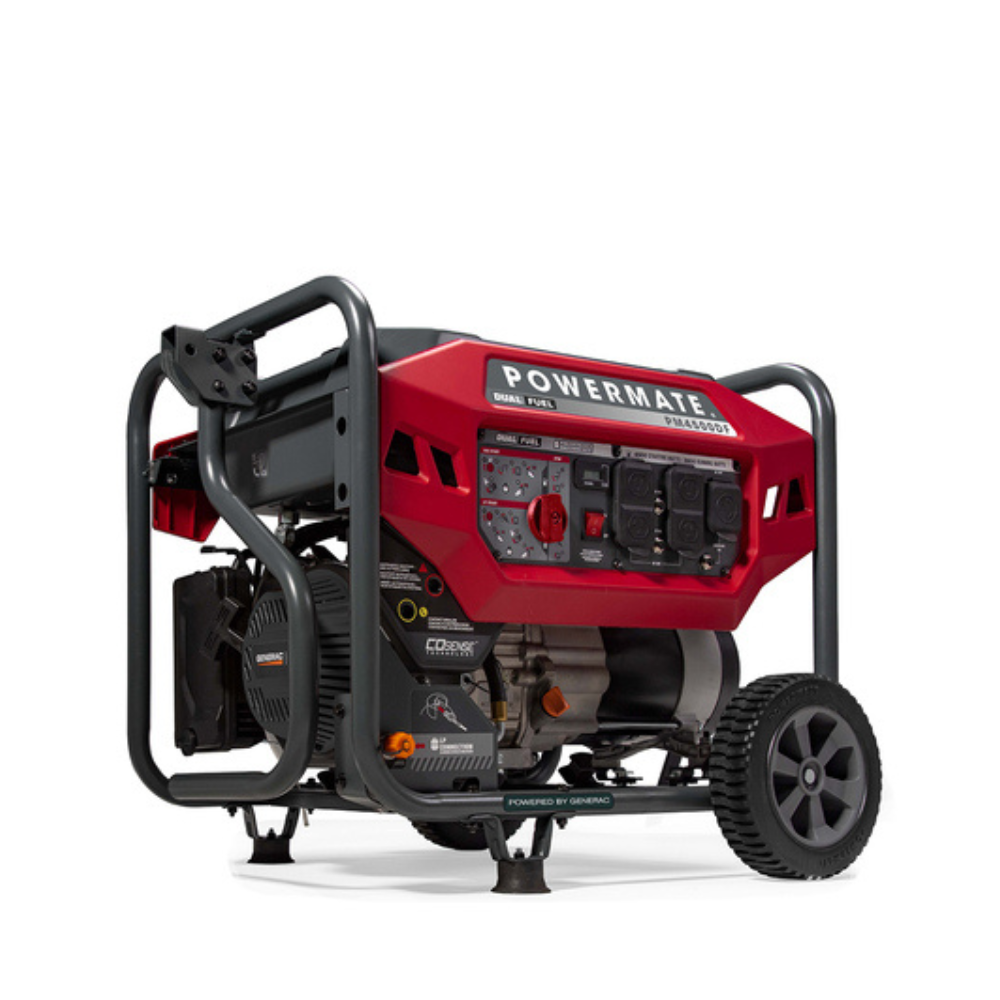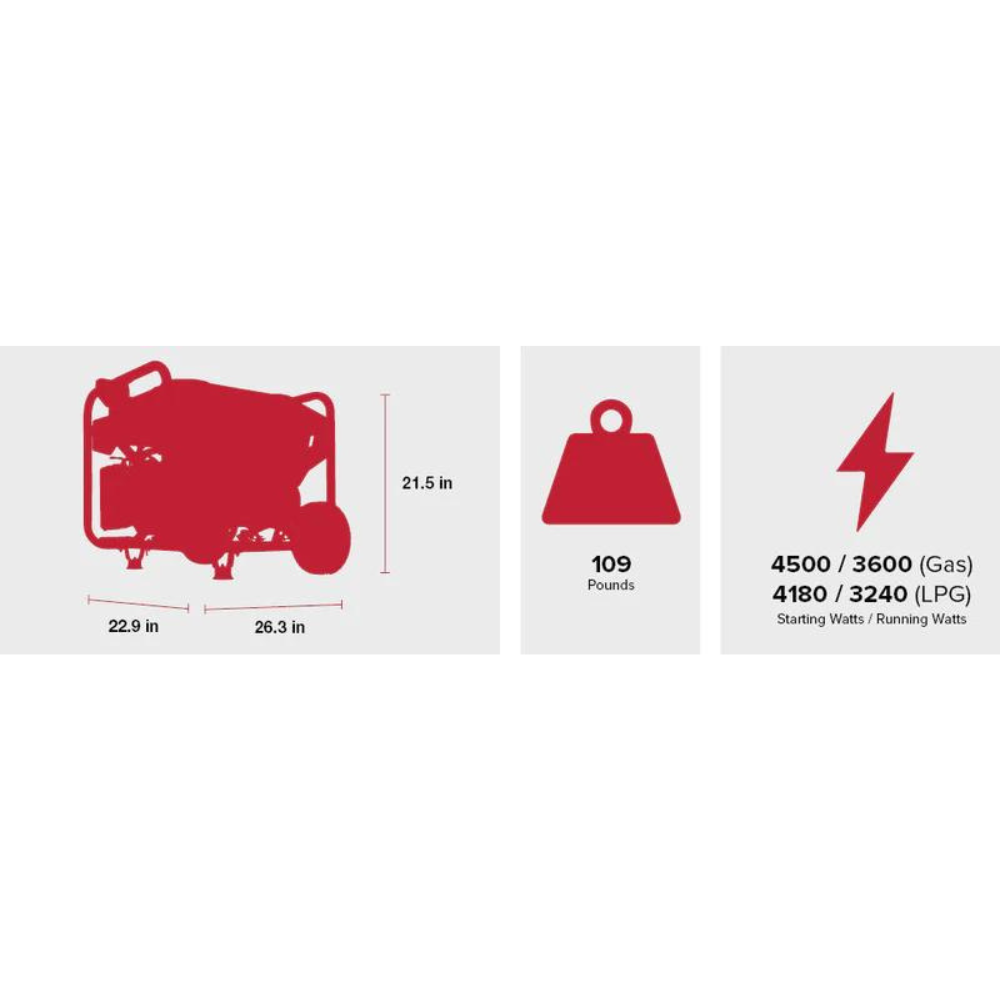 Powermate 4500 Watt Dual fuel Portable Generator PM4500DF - DS-P0081700
Ideal for use around the home or the next DIY project, the PM4500DF is durable and compact for easy transport. Featuring Dual Fuel functionality, the PM4500DF is capable of running on either gasoline or an LP gas fuel source with the simple turn of a dial. The PM4500DF features a steel frame and a compact design with integrated wheels and handle that makes it easy to move and put in place. With 4500 starting watts and 3600 running watts (Gas), this generator is powerful enough to run small electrical appliances at any picnic, campground or tailgate and versatile enough to power tools for your next DIY project. The PM4500DF is equipped with features that make using the generator easy and approachable. The simple to use Dual Fuel Dial offers the choice of operating with gasoline or LP gas. Onboard COsense® technology provides powerful protection from hazardous carbon monoxide. The 224cc Generac® OHV engine provides consistent power for multiple applications while a 5 gallon fuel tank delivers up to a 19 hour runtime at 25% load (Gas).
Founded over 40 years ago, Powermate has established itself as an internationally recognized brand fulfilling the customer need for outdoor power equipment and portable generators. With a focus on simple-to-use, capable, everyday power solutions, Powermate has become a household name for recreational and emergency portable power. With an industry-leading 3-Year limited warranty, backed by the #1 company in power generation, Powermate provides ultimate reliability and peace of mind in your purchase decision. Powermate portable generators; Simple-to-use, Reliable, portable power.
COsense® Technology STOPS. ALERTS. SAVES. Powerful protection from hazardous carbon monoxide
Dual Fuel Dial Offers the choice of operating with gasoline or LPG
19 Hour Run Time 5 gallon fuel tank at 25% load
Powered by Generac® 224cc OHV Engine provides consistent power for multiple applications
8" Never-Flat Wheels and Handle for easy transportation
Covered Outlets provide protection from debris and the elements
Hour Meter tracks run time and maintenance interval