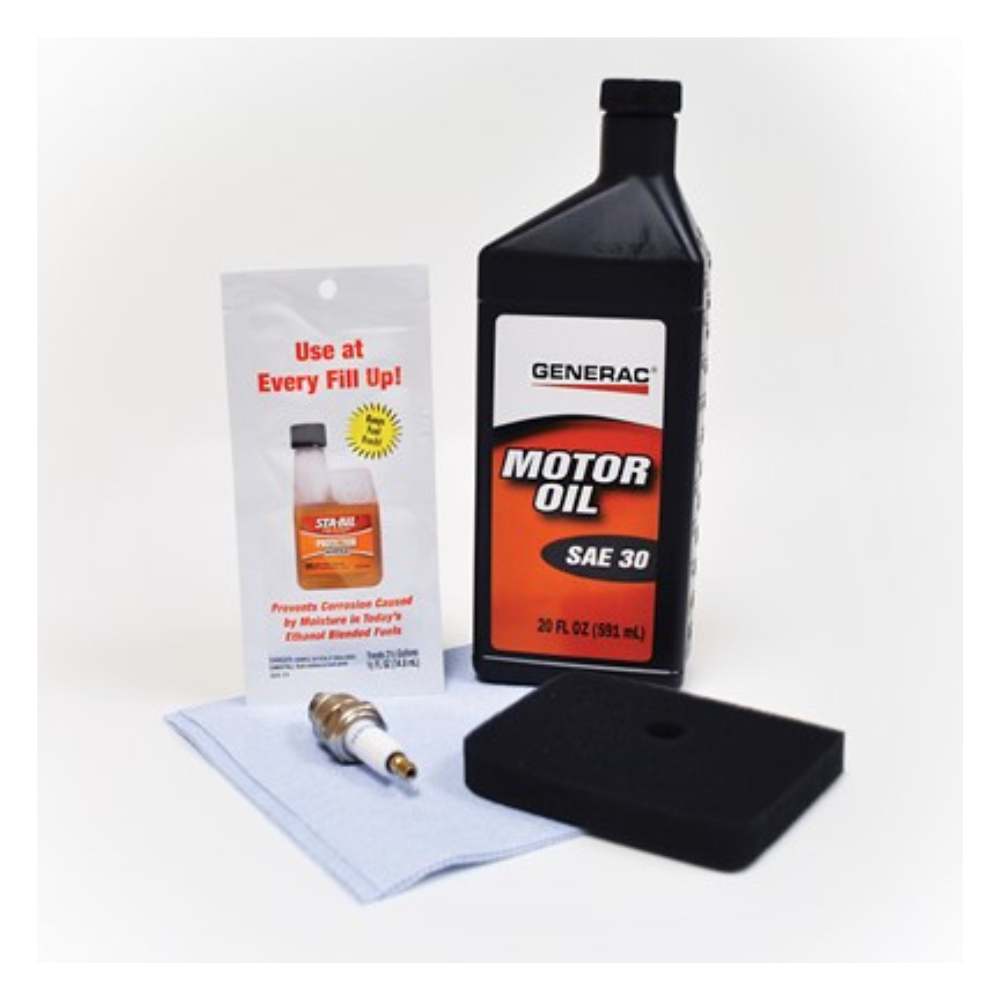 Maintenance Kit for 389cc & 420cc Engines - DS-6840
The Generac 6840 maintenance kit is designed for the 5500-8000 watt portable generators. Scheduled maintenance is a necessity to ensure the long life and top performance of your portable generator. If your generator has been running for extended periods or has been stored for several months, it's a good idea to change the oil and fill the tank with fresh gasoline. Be sure to review your owner's manual for the suggested maintenance schedule.
The maintenance kit includes: Oil, Air Filter, Oil Filter, Oil Funnel, Spark Plug, Fuel Stabilizer, and Chamois.
Kit compatible with models: GP5.5 - GP8.0, RS5.5, RS7.0, XT8.0