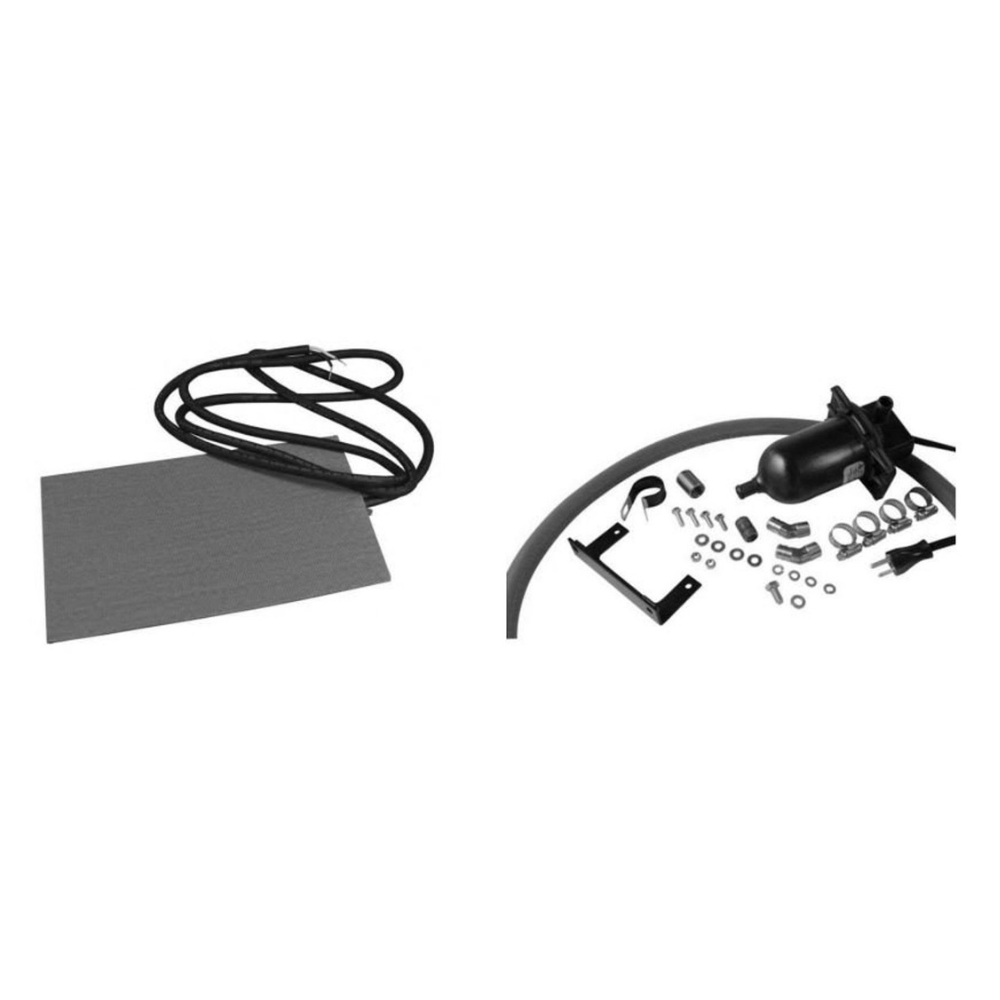 Generac Cold Weather Kit for 48kW 50kW Protector Diesel 3.3 Liter Engines - DS-7652
The cold weather kit for Generac 48kW Protector Diesel Generators with a 3.3 liter engine includes a thermostatically controlled battery warmer and engine block heater. Generac recommends a cold weather kit for temperatures that fall below 32 °F. 
When temperatures fall below the optimum starting temperature, the thermostat activates the battery warmer and oil heater. The battery warmer allows maximum starting power from the generator battery while the oil heater keeps the oil warm for easier starts. The battery warmer turns on at 40° F and turns off at 55° F. The oil heater activates at 60° and turns off 80° F.
As the ambient temperature falls, available battery power decreases. With a battery warmer, the battery can produce more power for faster, more reliable starts in cold weather. The block heater keeps the engine and engine oil warm for easier starts and better lubrication on startup.