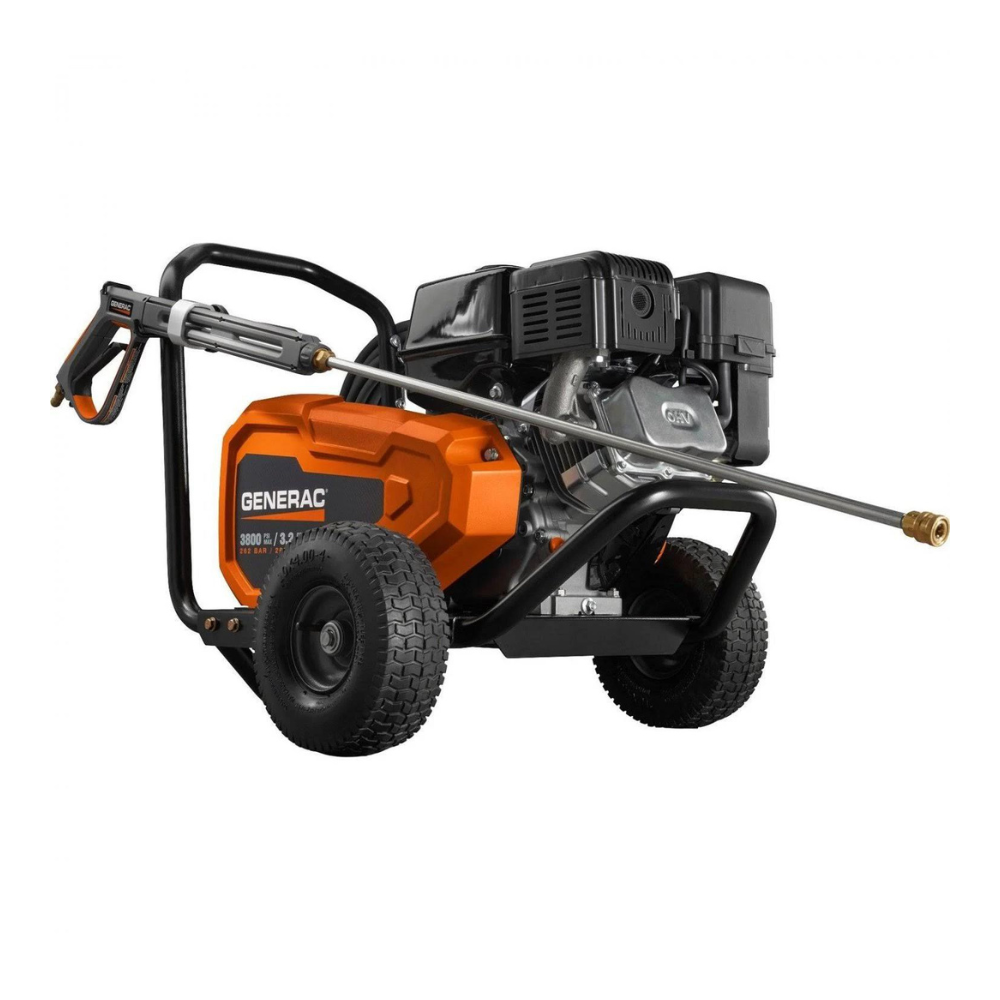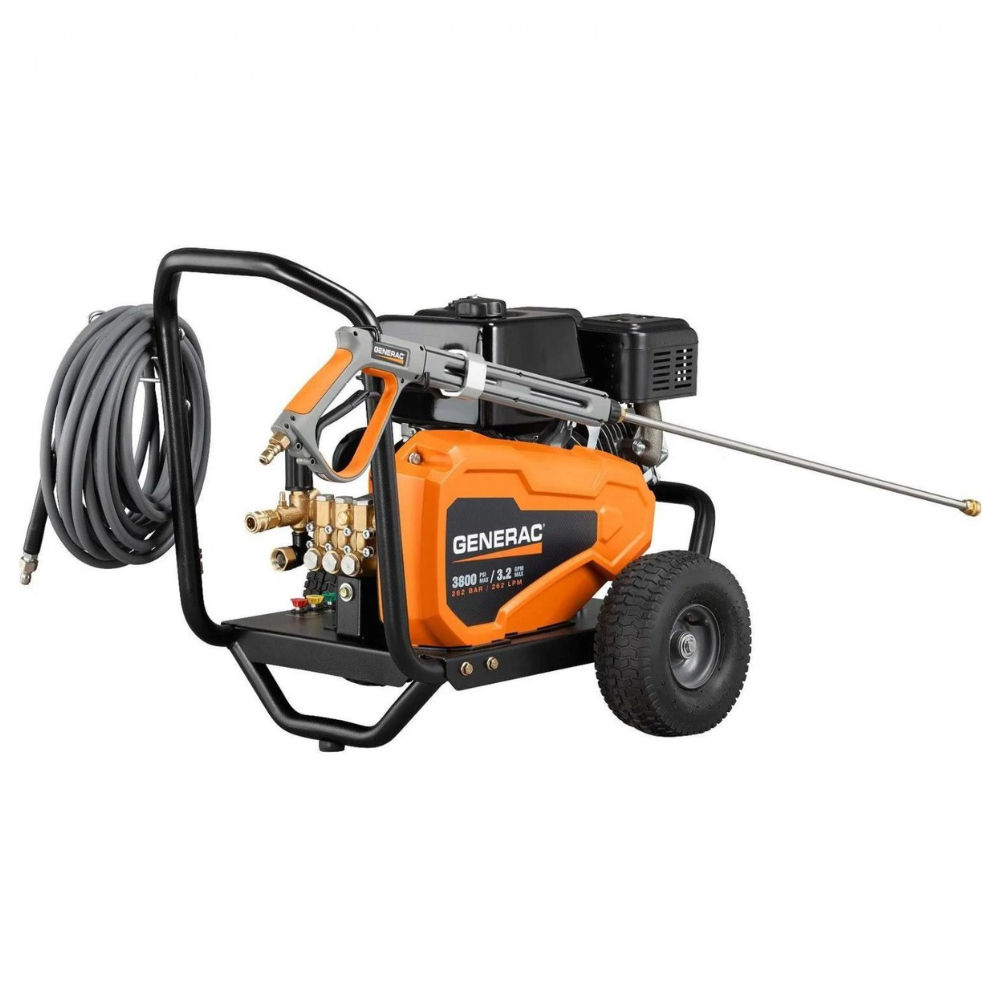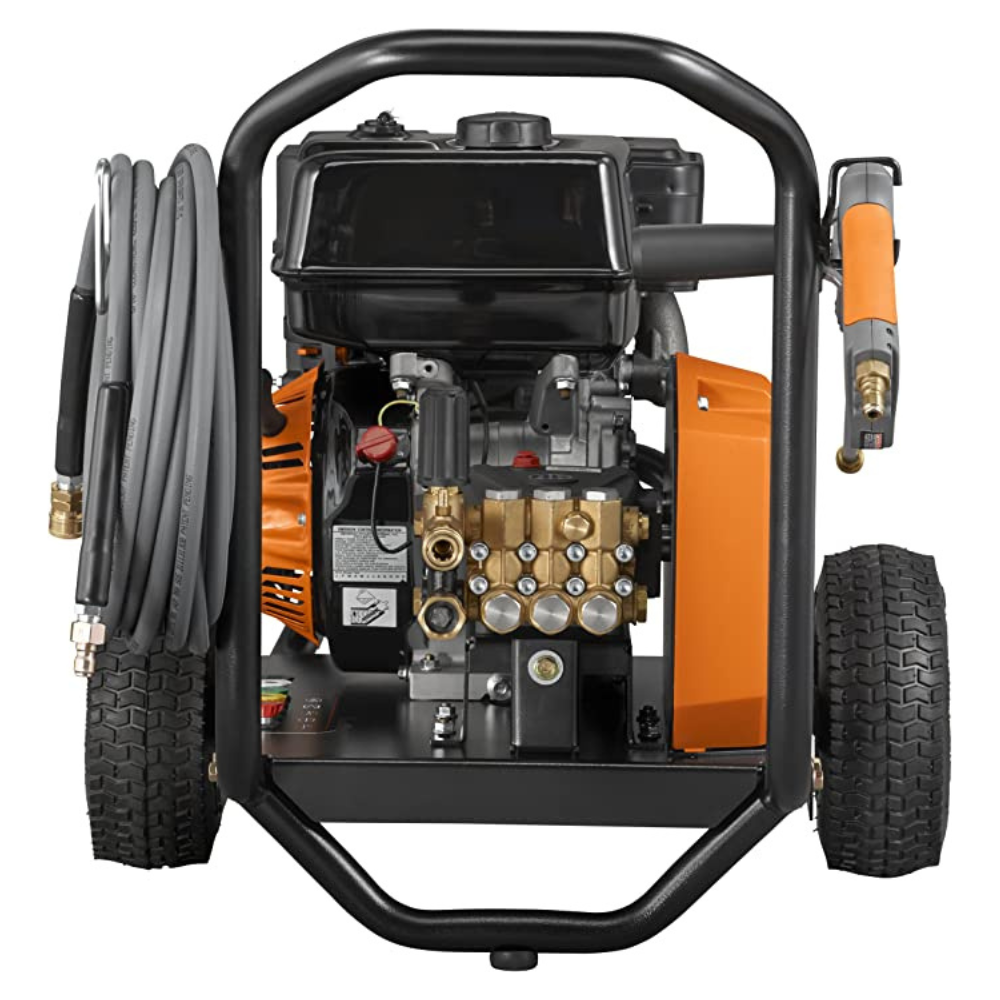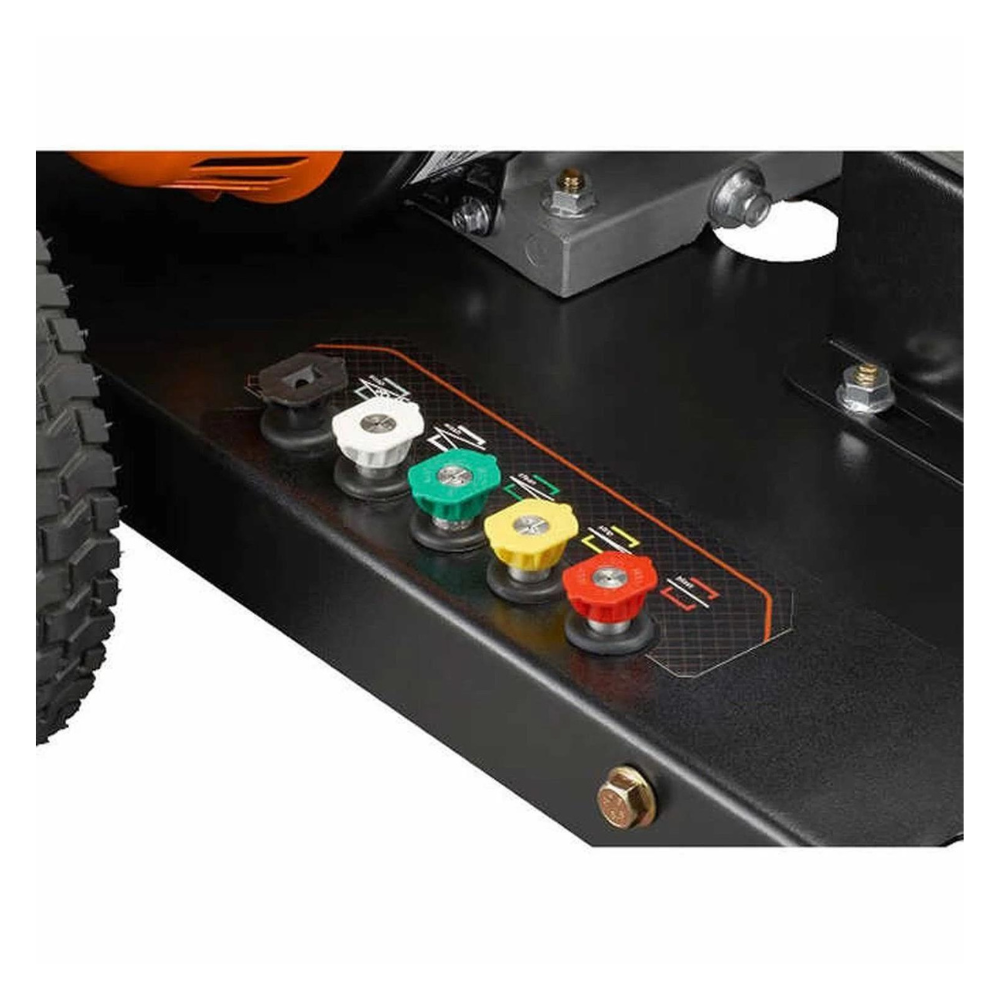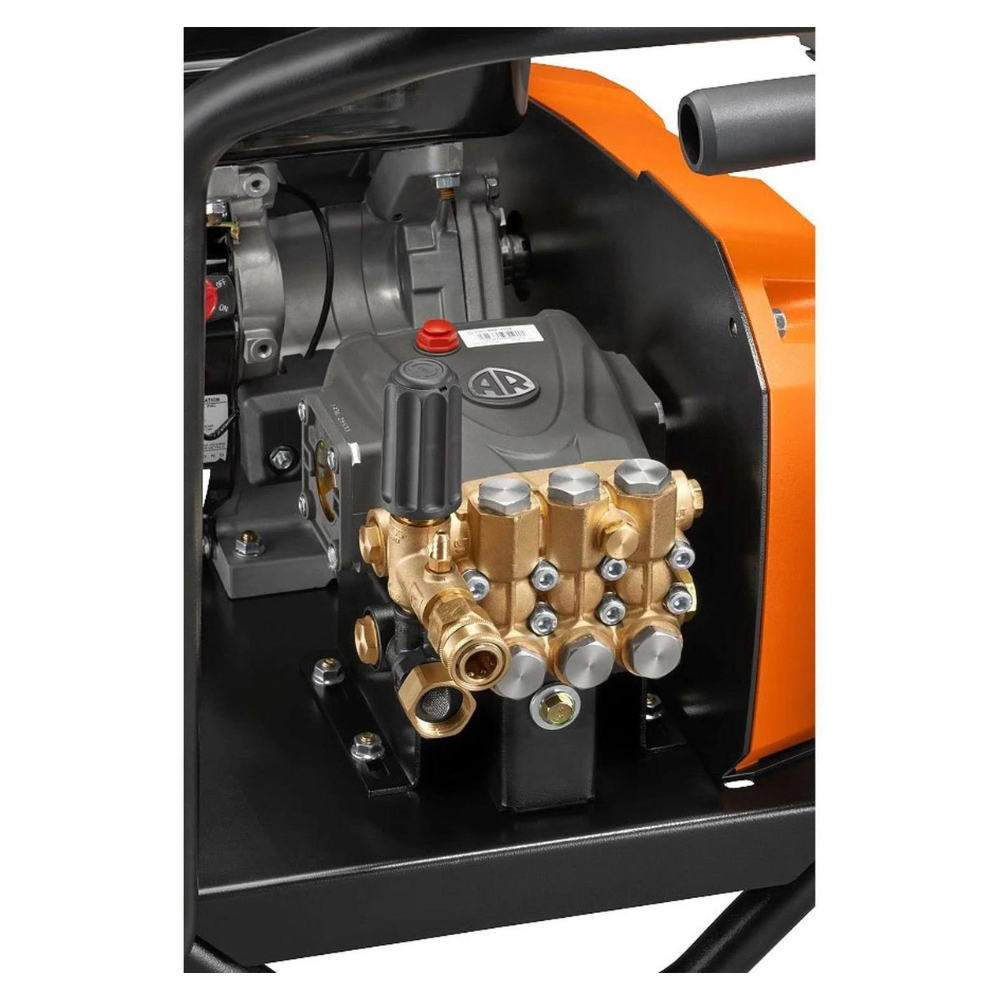 Generac 3800 PSI 3.2 GPM Belt Driven Pressure Washer - DS-6712
Powerful, compact and long lasting, professional belt drive power washers from Generac feature a belt drive system for longer pump life than direct drive models and a compact lightweight design for easy mobility around the jobsite.
The compact build of the Belt Drive Pro decreases the power washer's weight by over 50 pounds, which makes it compact and easier to transport. It was also developed to last up to three-times longer than a direct drive pressure washer. With the engine connecting to the belt system instead of the pump, vibration from the engine is isolated, allowing the pump to run smoother, cooler, and slower to provide a longer life. The heavy duty AR RRA pump is re-buildable for manageable maintenance, while an oil-level sight-glass offers users the ability to identify when a refill is needed.
Powerful 302cc Generac OHV engine with low-oil shutdown protection

50 foot non-marring hose

Ergonomic gun

Oversized pneumatic wheels