Whether you're washing the car or refreshing the appearance of your home and surrounding landscape, the Generac 3100 PSI pressure washer boasts Electric Start capabilities to simplify the starting process and promote smooth product operation. Equipped with a Lithium-ion battery that provides up to 50 starts, the 3100 PSI unit also features an easy-to-access detergent tank and Horizontal Axial Cam pump with easy access connections for trouble-free assembly and enhanced cleaning results.
SKU
8894
Brand
Generac
Max Outlet Pressure
3100 PSI
Max Flow Rate
2.5 GPM
Engine
Choke
Manual
Displacement
196 cc
Engine Shaft Diameter
4 Cycle / OHV
Oil
10W-30/ SAE 30
Pressure Washer Pump
Fuel Capacity
3.2 qt
Fuel Shutoff Valve
Yes
Spray Gun
Spray Gun Connection
M22
Spray Gun Type
PowerDial
Spray Tips
4 per unit
Lance Length
20 in
Pressure Washer Hose Wand Nozzle
Hose Diameter
.25 in
Hose Length
25 ft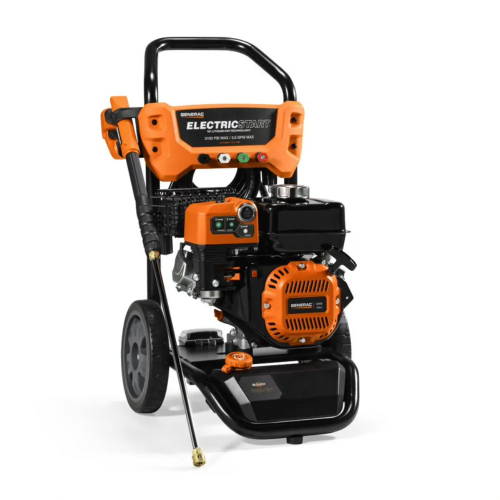 The Generac 8894 power washer is a top-of-the-line cleaning tool designed for homeowners and professionals alike. With a powerful 212cc OHV engine, it delivers 3100 PSI of pressure and 2.8 GPM of water flow, making it capable of tackling the toughest cleaning jobs with ease.
The unit comes equipped with a 25-foot high-pressure hose and a spray gun with adjustable pressure, allowing you to customize the pressure output to suit the task at hand. Additionally, the power washer features four quick-change nozzle tips (0°, 25°, 40°, and soap) that make it easy to switch between different cleaning applications.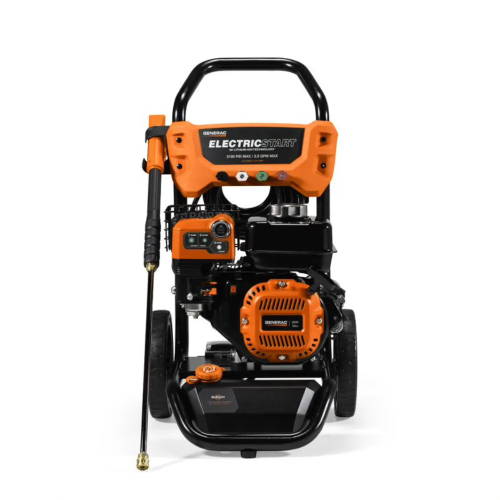 The Generac 8894 power washer is built to last, with a welded steel frame and never-flat wheels that make it easy to transport and maneuver on any terrain. The engine is also protected by a low-oil shutdown feature, which prevents damage to the engine by automatically shutting it off if the oil level gets too low.
The Generac 8894 power washer is a reliable and powerful tool that is perfect for cleaning driveways, decks, siding, and more. Whether you're a homeowner looking to tackle tough outdoor cleaning tasks, or a professional looking for a powerful and durable cleaning tool, the Generac 8894 power washer is sure to get the job done.