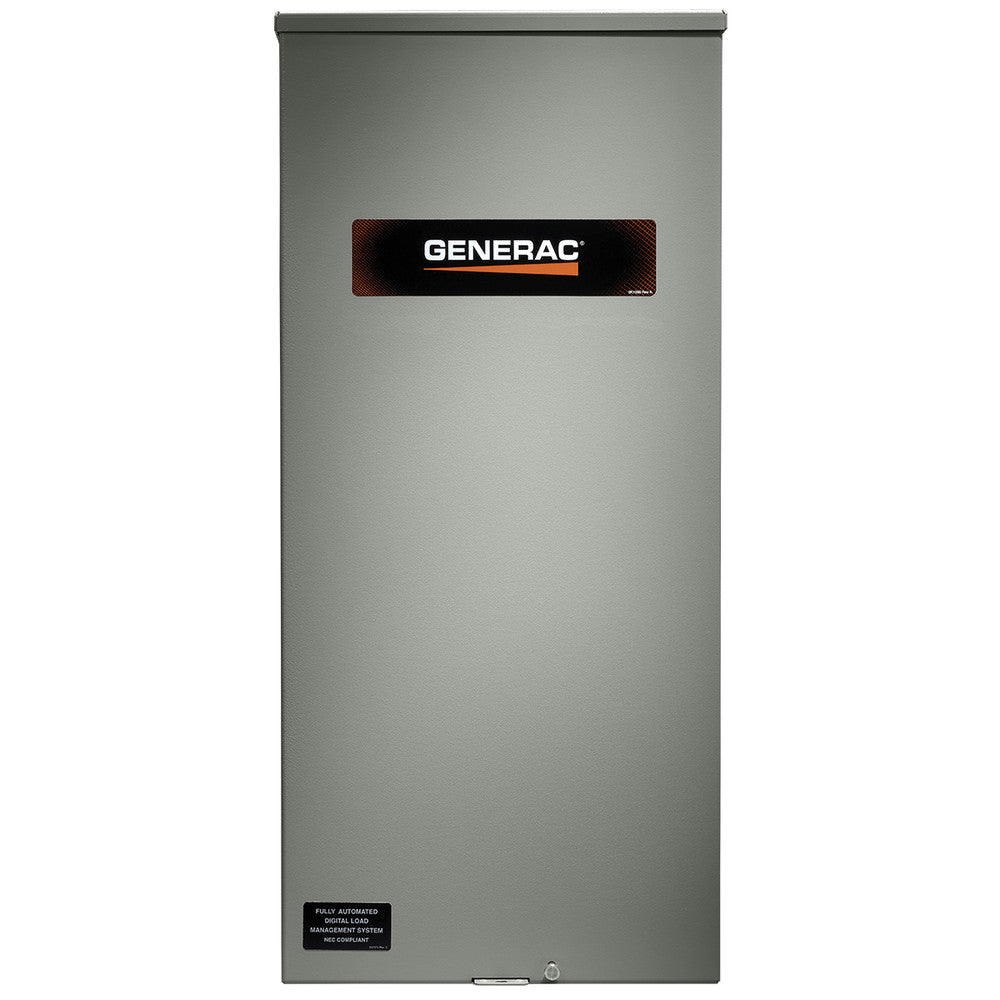 Generac 200A Service Entrance Rated Automatic Transfer Switch, 1PH 3R (120/240V)
Featuring a NEMA 3R aluminum enclosure and Heavy Duty Generac Contactor, this Service Entrance switch is designed for use with single phase generators. Using the integrated load management technology, four individual HVAC loads can be managed with no additional accessories required.
Features:
This switch features a 5 year limited warranty. Service rated (RXSW) Generac Automatic Transfer Switches are housed in an aluminum NEMA Type 3R enclosure, with electrostatically applied and baked powder paint. The Heavy Duty Generac Contactor is an ETL recognized device, designed for years of service. The controller at the generator handles all the timing, sensing, exercising functions, and transfer commands. All switches are covered by a five year limited warranty.