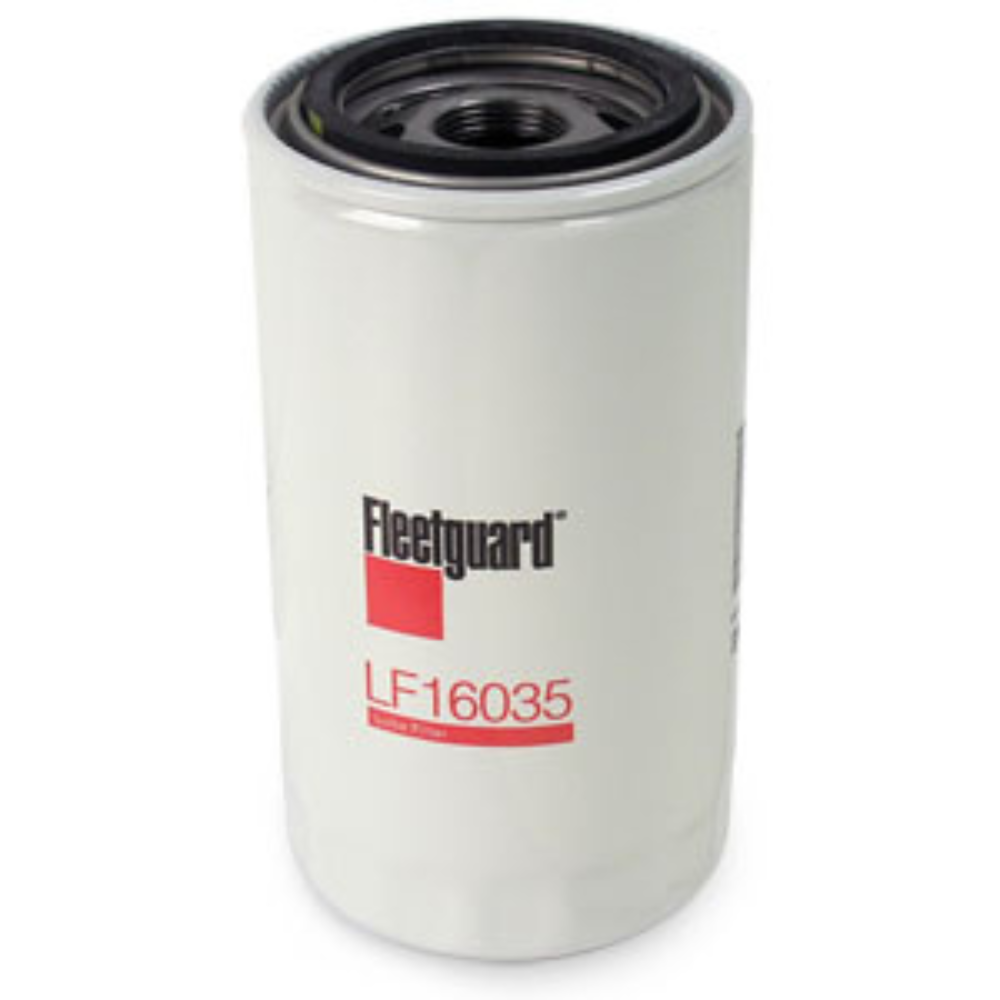 Fleetguard LF16035 Oil Filter
FLEETGUARD LF16035 StrataPore premium oil filter for '89-'23 Dodge Cummins Turbo Diesel with either the Cummins 5.9L or 6.7L engine. Specially designed for extended service environments.
The synthetic media in the LF16035 is engineered to remove finer particles while still maintaining good oil flow and it has the capacity to hold more dirt than paper/cellulose media due to the smaller cross-sectional area of the media fibers. Your Cummins-equipped Dodge truck cost more than a gas engine truck so get more value out of it by keeping it running a lot longer with this filter.