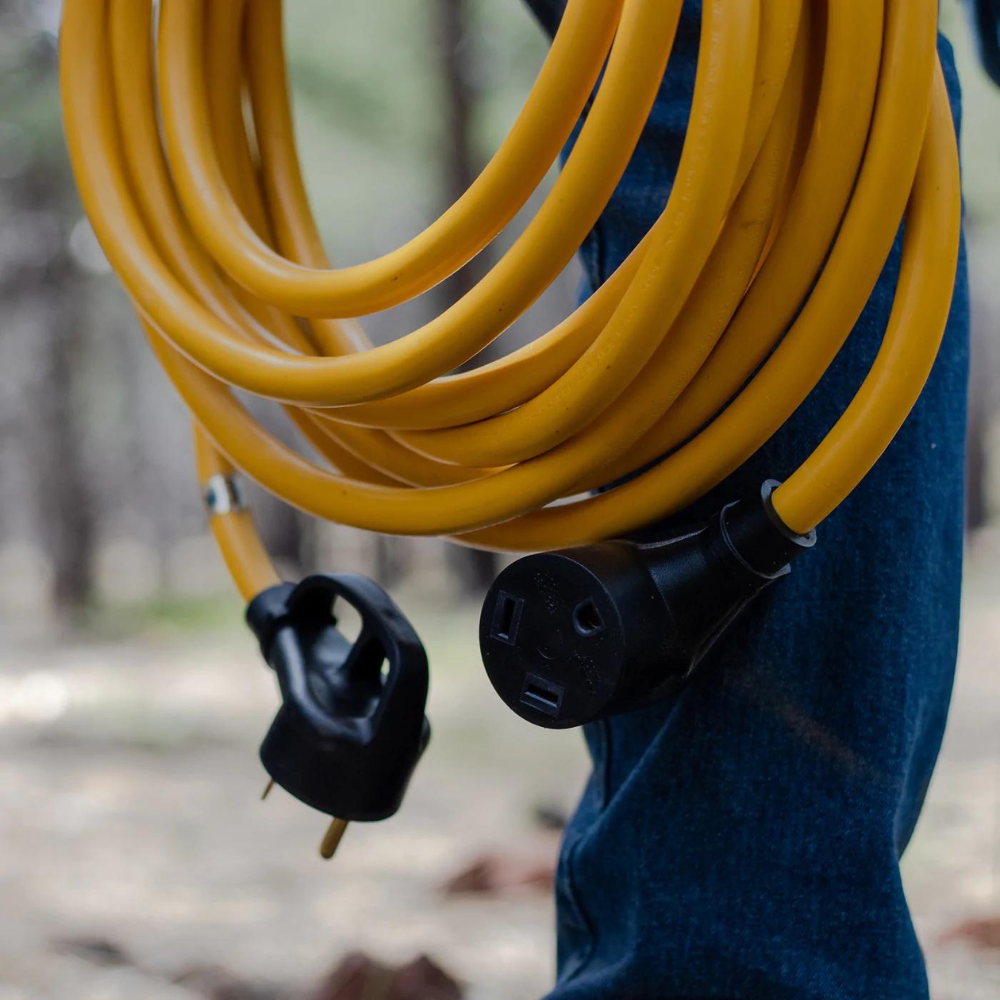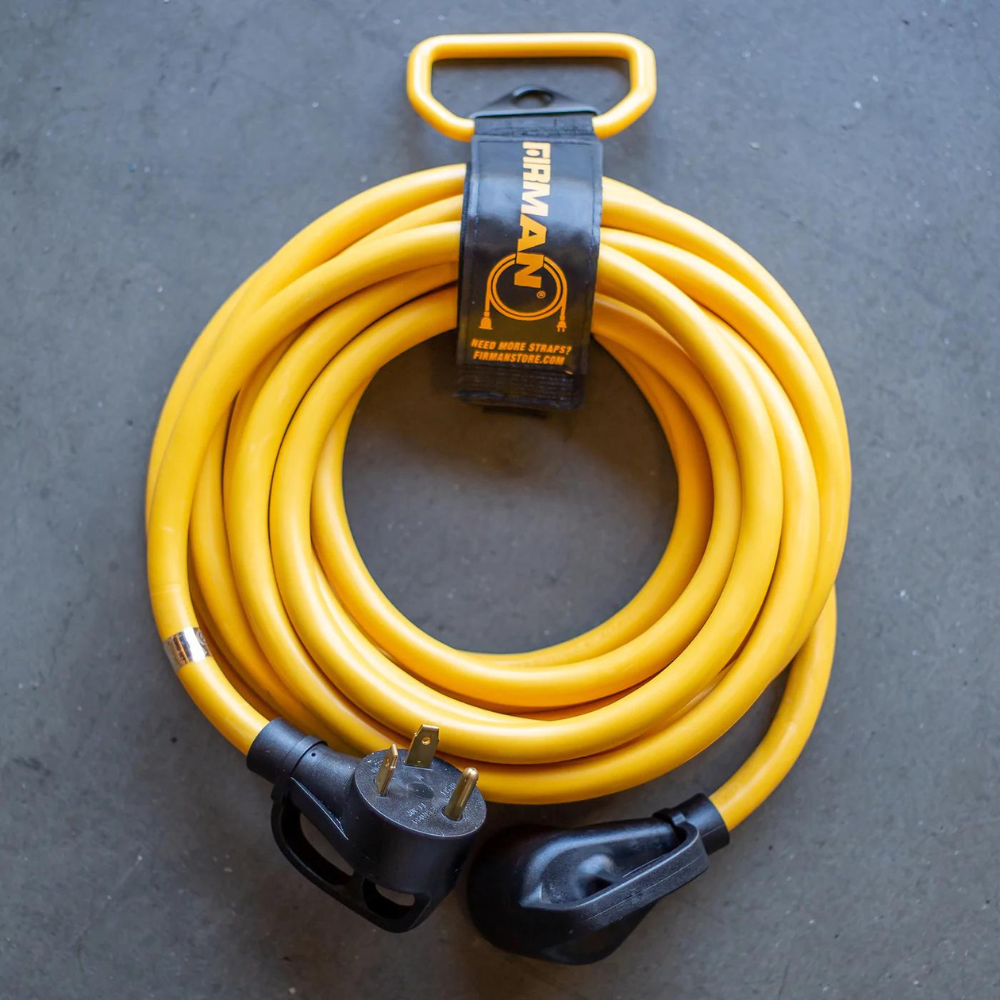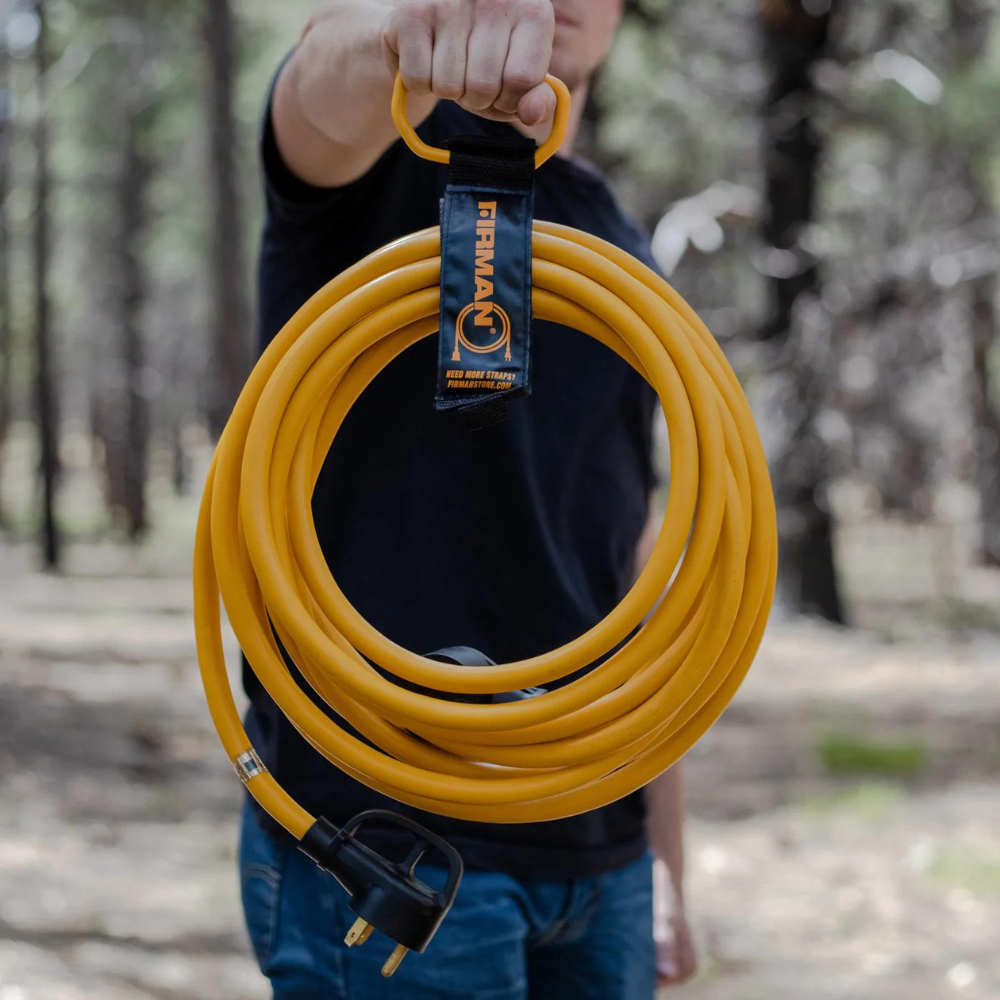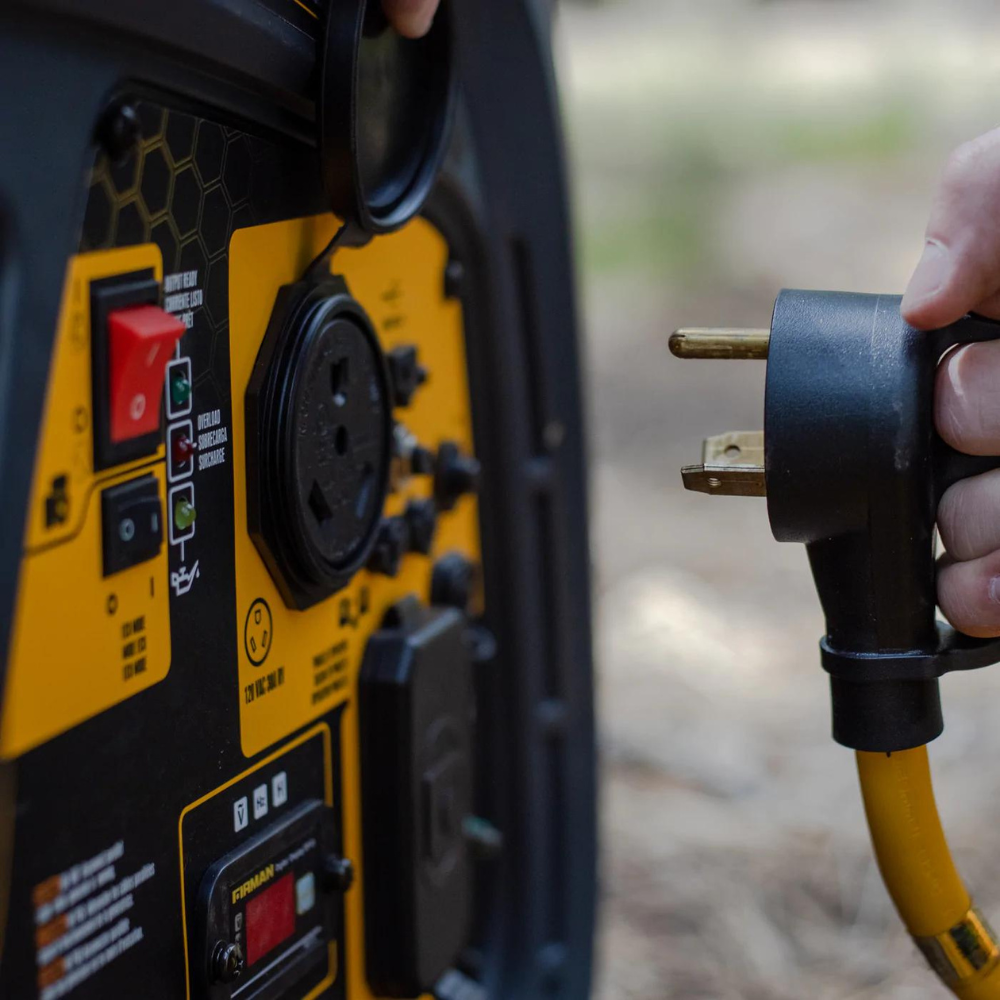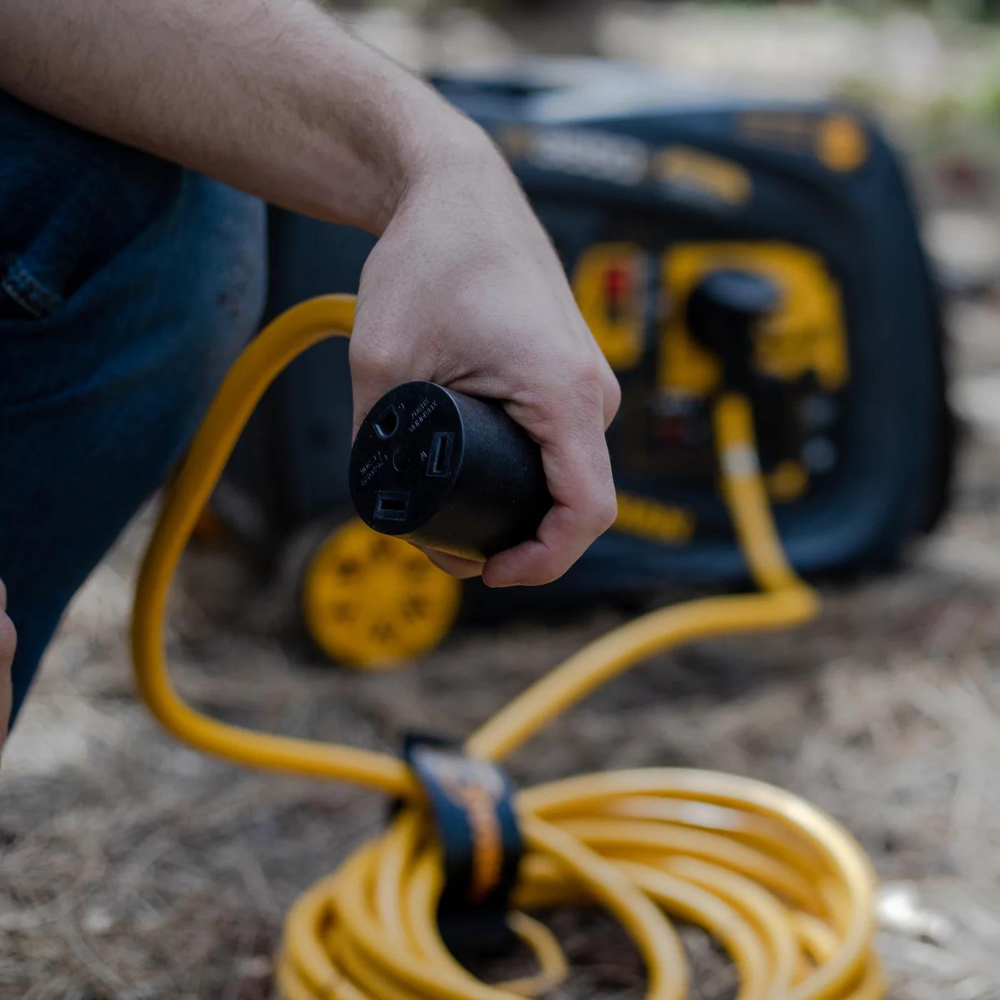 Firman Power Cord TT-30P to TT-30R 25ft Extension 10 AWG and Storage Strap - DS-1110
Extend your power with this heavy duty, 25' power cord!
Providing a 3750W output and 30A wiring, this power cord is fully insulated and rated for outdoor use.
The included storage strap keeps your workspace organized and tidy. Expand your power today!
25ft Length 10 Gauge
3750 Watt Output/30A Wiring
Fully insulated, rated for outdoor use