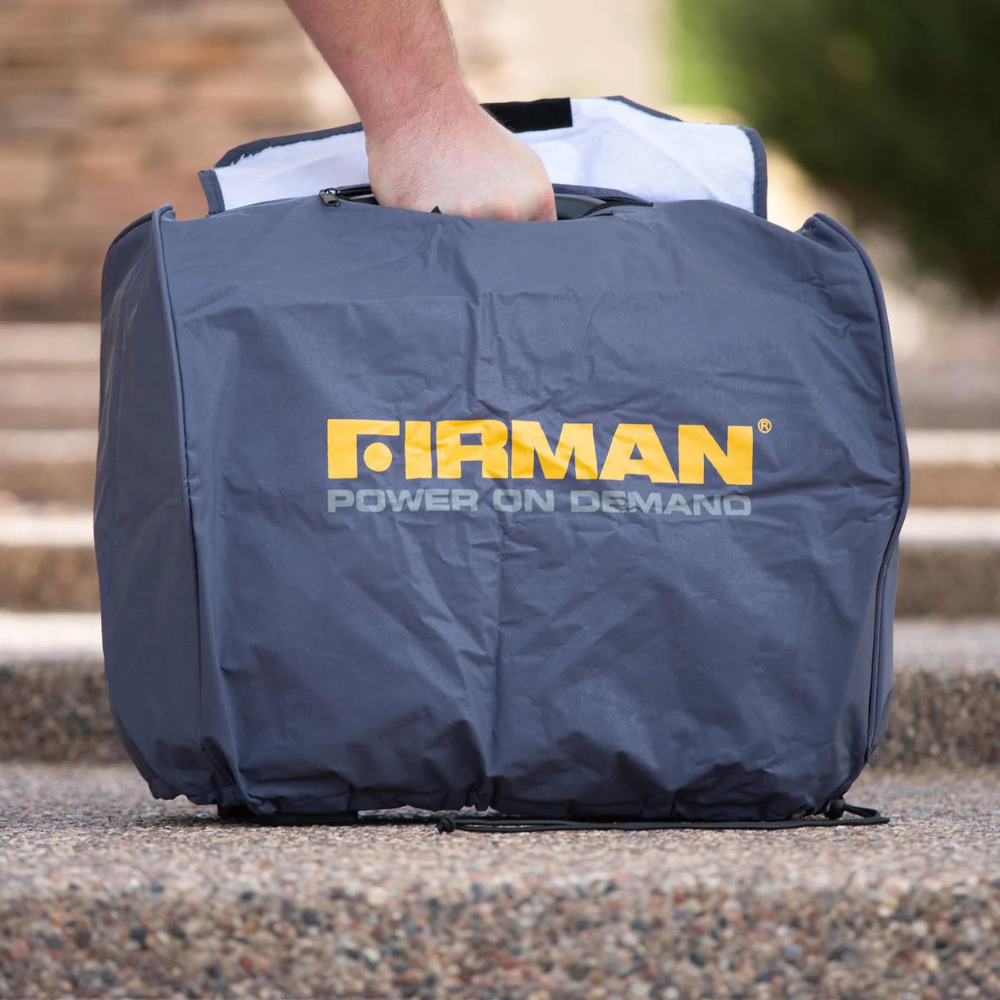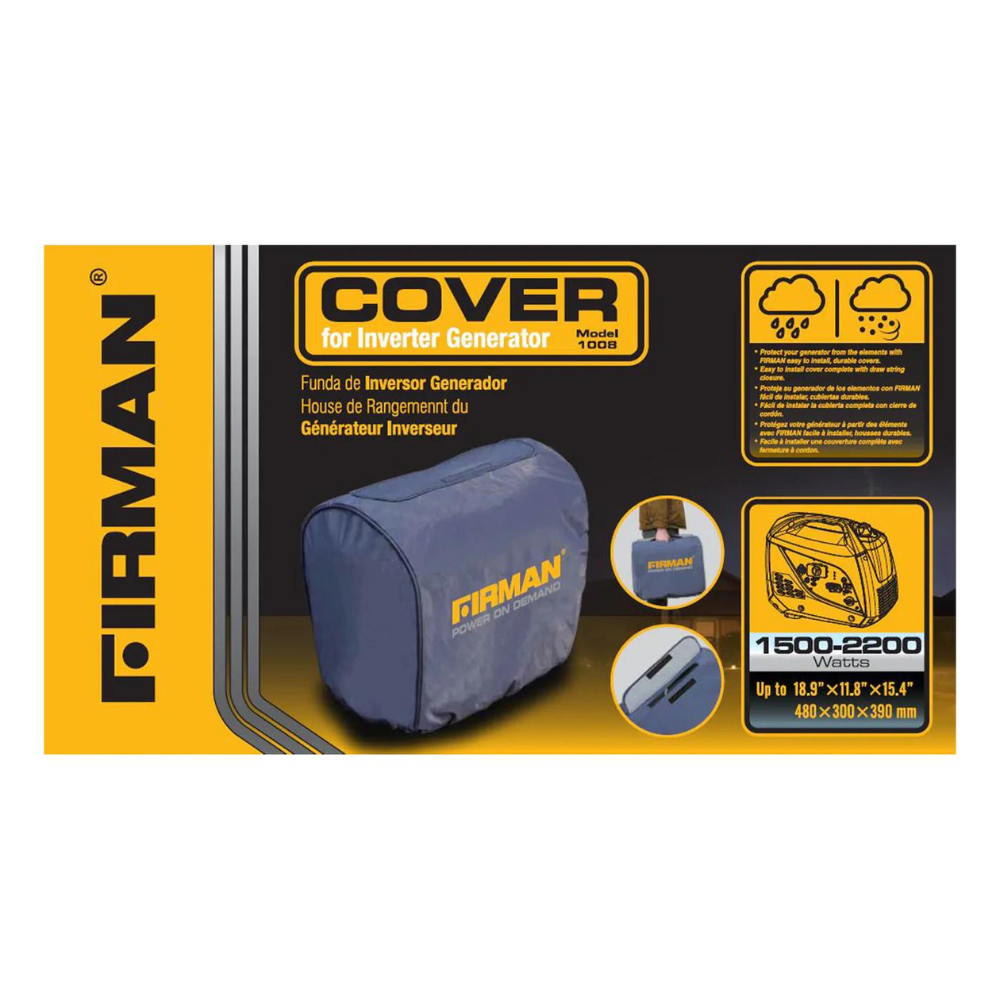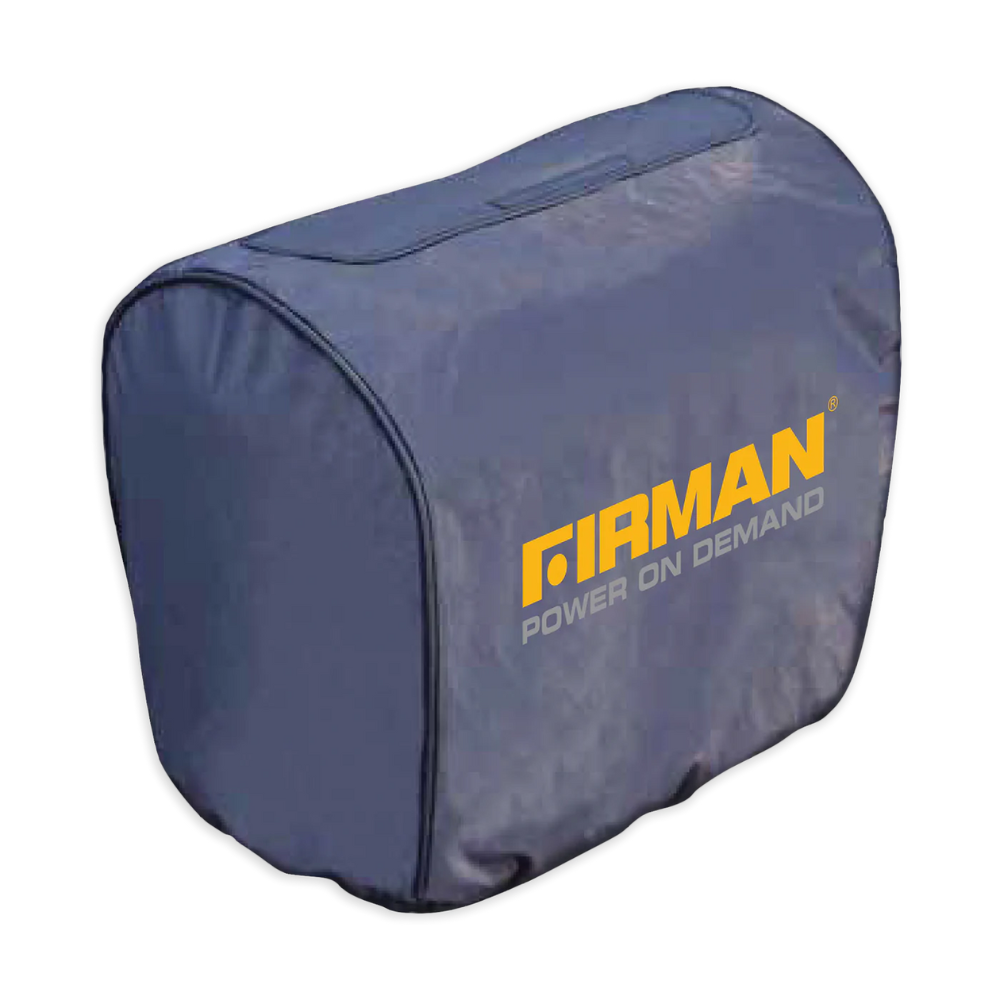 Firman Inverter 2100/2000W Portable Generator Cover(Small) - DS-1008
Protect your generator from the elements with our all-weather generator cover!
Easy to use and adjustable with a drawstring closure, our FIRMAN generator covers protect your investment from rain, snow, sun/UV rays, dust, wind, and heat.
Fit our small Inverter FIRMAN generators.
Fits 1500-2700 Watt Generator or up to 18.9 X 11.8 X 15.4
Double insulated with drawstring closure
Durable exterior finish built to last for years
Durable pull cord to keep your cover secure even in windy conditions